Right now, the flu is spreading like wildfire and I doubt anyone has time to be sick for weeks at a time nor does anyone want to. So, I have compiled a list of the best spices and herbs that will help you fight against the flu and improve your overall health and immunity for long term stability.
Turmeric- A super-spice, helps fight against inflammation, acts as an antioxidant, protects your heart function, and is a booster for your overall brain function. Turmeric is also used in Ayurvedic medicine and said to have complete healing properties and brings restoration to the equilibrium of your body.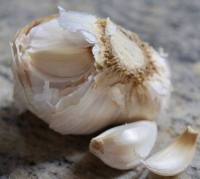 Garlic- Proven to combat sickness, garlic is a great immunity booster. It can reduce blood pressure and detoxify heavy metals from the body, consumed from environmental causes. Garlic is also a low calorie spice making it an ideal booster for most.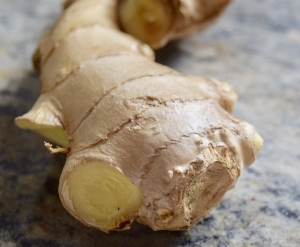 Ginger- One of the top spices worldwide, ginger can treat different ailments such as nausea and morning sickness. Ginger can also reduce muscle soreness, help with arthritis, treat chronic indigestion, and reduce menstrual pain.
Elderberry- Elderberry is the fruit of the Sambucus plant. Its antibacterial and anti-infectious qualities aids in major cold and flu relief, and prevention. It is known to cure sinus infections, can be a natural diuretic for constipation, and eases allergies during allergy season. It is most commonly taken in the form of a syrup.
Maca- Known as a root vegetable, Maca is high in antioxidants and minerals. It has been used for thousands of years medicinally and is known for; increasing sexual libido, improving energy, mood, and balancing out hormone levels.
Cayenne- A spice with huge detox support. Cayenne can help restore your circulatory system and regulate blood sugar. It also helps your digestive system remove toxins and bacteria that may be damaging your gut health.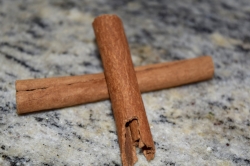 Cinnamon- Specifically cassia cinnamon has natural antioxidant properties. It also helps fight bacteria and reduces inflammation overall in the body.
Sage- Known as an herb, sage has been primarily used for digestive ailments but it can also help with loss of appetite, stomach pain, and heartburn. It has also been used for aiding in depression symptoms. When burned, sage is known for cleansing spaces and promoting balance in your life.
Each of these can be added to your meals, smoothies, or used to make an immune system tonic. My personal favorite is golden milk, which can be consumed in the morning or evening for an immunity boost. It also helps with lowering inflammation and boosting proper digestion. I swear by these spices/herbs, and I have personally seen the effects of these spices and how they truly work for the benefit of your body. If you try incorporating just two of them weekly for 30 days I guarantee you will notice a major shift in how you feel mentally, emotionally, and physically. Enjoy the recipe below!!!
Kayla's Golden Milk
Prep time: 3 minutes
Cook time: 3 minutes
Total: 6 minutes
Yield : 4 servings
Ingredients
2 cups of unsweetened almond milk ( or non-dairy milk of choice)
1 tsp of turmeric
¼ tsp of cinnamon
¼ tsp of ground ginger
Pinch of black pepper
2 tsp of maple syrup
Instructions:
Mix all ingredients into a small saucepan, whisk well to combine (Optional: you can also blend all of the ingredients for a smoother consistency)
Heat on medium heat until hot but not boiling, feel free to keep stirring to prevent sticking

Remove from heat and serve immediately

*Will hold up for two days in the refrigerator for reheating or 30 days in the freezer. If you are freezing there will be some separation but whisking it together will fix that.*
CONTRIBUTOR BIO
Kayla Jones: Writer, Speaker, Mother and Wife, dedicated to changing the world through knowledge of Holistic wellness and Self-care within minority communities. Instagram @soulandgrace.co